So you've been doing pole for a while and you think you're pretty good. You love to show your classmates what you've been working on, maybe give them some tips in class, and you feel like teaching might be the thing for you. Great! But before you dive into the deep end, here are some critical skills you're going to need.
BE YOUR STUDENTS' BIGGEST CHEERLEADER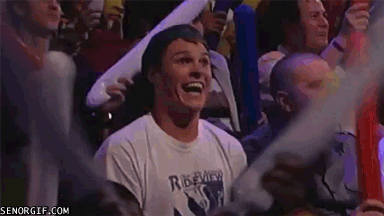 Sometimes you're the only person who can see that the awkward girl in the corner who can't climb but looks like she turns off gravity when she spins. Your job is to clap first, loudest and longest for her. She can't see it yet. You have to show her the inner awesome. If you cheer for her, her classmates will too.
MEET THEM WHERE THEY ARE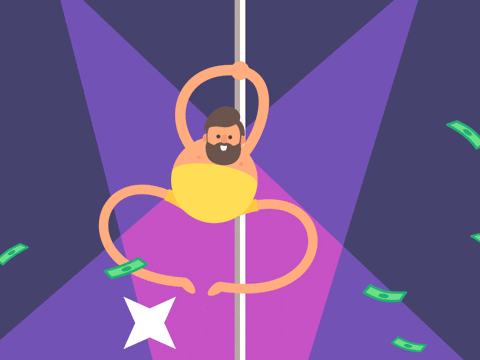 Some students will be shy in a group setting. Some students will try to impress you and overachieve. Some students will be afraid of their sexuality. Some students will speak a different language. Some students will be very tall, or very small. Some students will be super curvy. Some students will be boys! No matter who your students are, your job is to impart your knowledge and make them feel welcome. You might be surprised at how they open up when they feel accepted as they are.
GET YOUR STUDENTS' ATTENTION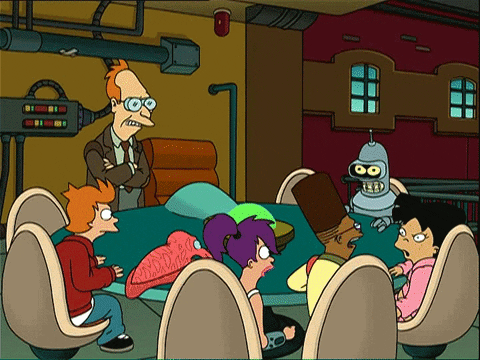 Pole class can turn into a party. It's ok, that's a good thing. Just have a tried and true method of getting their attention without sounding like the cranky kindergarten teacher. Be creative. Do the robot. Moon them. Throw glitter. Sing opera. Hump the pole.
HAVE ALL THE ARMS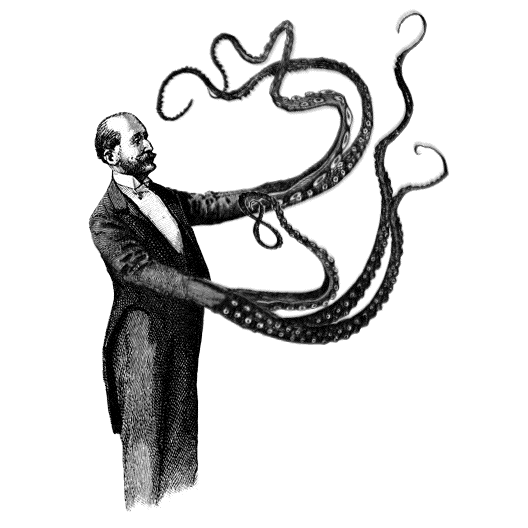 You're going to need to be able to hold their entire body in the air, while pointing out where hands go, turning hips in the right direction, putting boobs back into shirts, reinforcing grip points, pulling hair out of their face... all at once. It helps to have multiple arms.
DODGE LIMBS COMING FROM ANY DIRECTION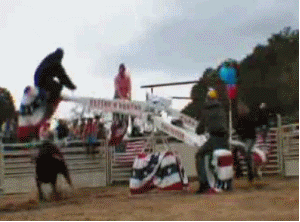 While you're teaching, keep those eyes in the back of your head open. Students often don't know heads from tails while they're upside down, let alone left from right. You might be surprised to find a foot on a direct trajectory toward your face. Think fast.
DO EVERYTHING IN SLOW MOTION WHILE TALKING
Get used to this phrase: "Can you do that again, but... slower?" Students want to see you demonstrate everything in ultra super slo-mo, while explaining grip point transfers, muscle engagement, direction of movement and planetary alignment. Upside: you'll get really really strong and have great breath control.
ENDURE THEIR FARTS It's just a fact of life - and a consequence of great core muscle engagement. At some point, your student will be so focused on what goes where, squeezing those abs in tight, and you will hear a little (or big) toot, likely near your face. They will probably want to die of embarrassment. Remind them of the time your entire boob popped out while you were demonstrating a trick. It's ok. You're all going to get real comfortable with each other.
SHOW THEM PROPER STRETCHING METHODS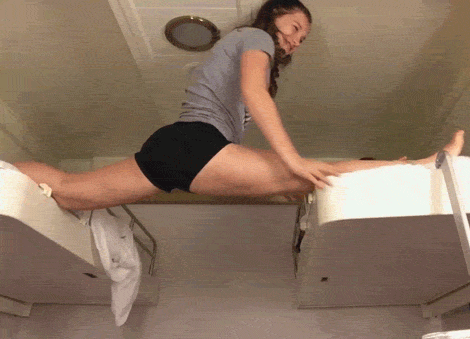 We all want to be more flexible. Flexibility means your trick vocabulary grow and become more impressive to your muggle friends. It means you can have more range of motion to be extra expressive. But let's try not to die in the bending process. Teach them how to move through the journey of flexibility training safely.
KICK THEIR BUTTS AND GROW THEIR MUSCLES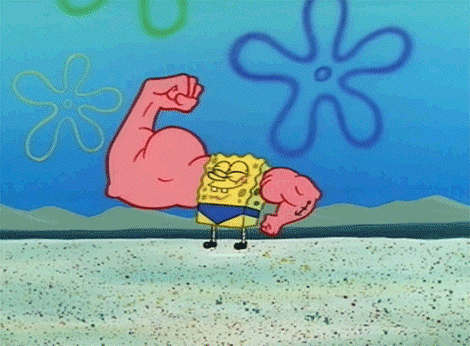 Some people come to pole to dance, and some people come to pole for a workout. It doesn't matter. Your job is to kick their butts and make them invest in epsom salt stock. Once they start to see those baby biceps, they will be obsessed. Pole strength means they'll need to buy a new wardrobe after hulking out of their button-ups, but they'll still thank you for it.
SAVE THEM FROM NEAR DEATH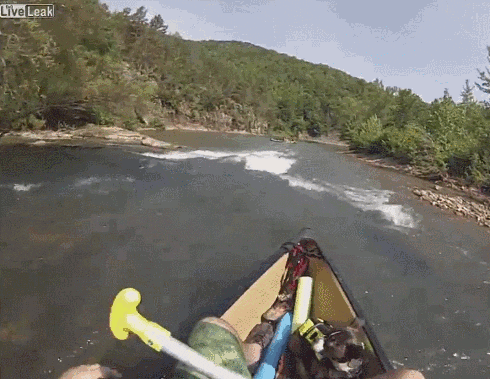 In your teaching career, you will save lives. True story! A good spot means that when a student's grip fails them, or they let go of the wrong leg, they won't crash. You'll be there to battle gravity on their behalf. It means that you might suddenly find yourself in a death grip bear hug, but your student will be safe. And they'll never forget that you saved them from that faceplant.
SHOW THEM HOW TO SAVE THEMSELVES FROM NEAR DEATH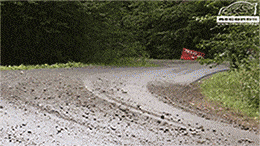 Students will practice what you teach them at home, or in open pole time, or while jamming with friends. They'll take those moves to the competition stage. You won't be there to spot them! But that's ok, because part of your job is to teach them how to bail when things go wrong. They'll tell you about their near misses and love you for showing them the safe way to find the floor. They'll try to show you the video of the close call. Trust me, don't watch it. You don't need that kind of stress in your life. Just hug them and tell them how glad you are that they're safe.
TEACH THEM TO LOVE PAIN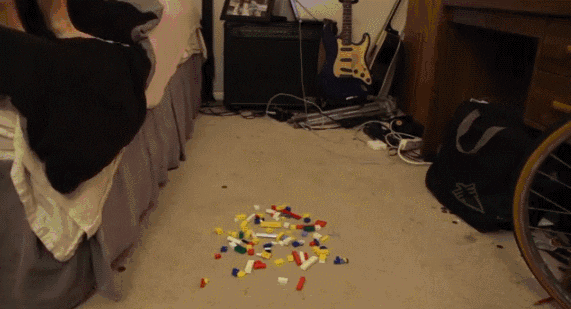 Pain is good. Pain is grip. Pain is muscle engagement. Pain is not forever. Promise them. Only lie a little bit.
REMIND THEM TO BREATHE
Go to any pole competition or rehearsal and you'll hear the instructor in the back of the room screaming "BREATHE!!" Don't let your students turn blue! Remind them to perform this basic bodily function. They're busy defying gravity, it's easy to forget.
TEACH THEM TO EMBRACE THEIR OWN STYLE
Their dream is to emerge from a giant fruit basket onstage in a giraffe suit and combine the tango with acrobatic pole? Great. Give them the technical skills, the strength, and your blessing to do that better than it has ever been done before. To do it like they were born to do it. No one else in the world dances like they do, so help them celebrate that fact. They don't need to be the next Jenyne, Oona or Felix. Teach them to be their own pole star.
SHOW THEM HOW TO BE SEXY NINJAS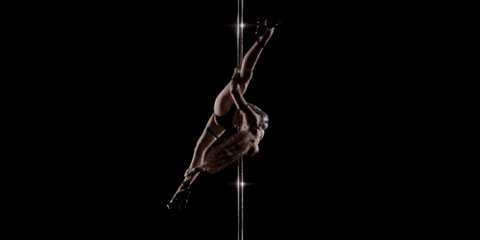 Admittedly, there are lots of responsibilities but it is a freaking cool job. You get to teach ordinary, earthbound human beings to fly, and bend in half, and move like liquid across the floor. You get to help them become beautiful beastly things who embrace their strong, healthy bodies. It's hard to beat.
WELCOME THEM TO THE POLE WORLD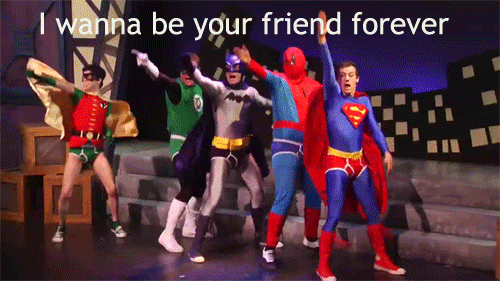 How many of your closest friends are from pole? Yep, me too. We sweat buckets together, we shriek in pain together, we strip down and hump the floor together. We laugh about our butt zits and commiserate about ill-fitting sports bras. Your pole friends will give you a push when the spin pole gives you the finger. They'll tuck your boobs back in when they fall out and you're stuck upside down. They'll film you endlessly trying your favorite new trick. They'll cheer for you and comfort you when nothing is working. As their instructor, you get to be their very first pole friend. Congrats.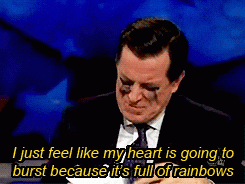 Got a favorite pole instructor? Give them a shoutout in the comments or share and tag them. We love the pole world and hope the feeling is mutual. Hearts to all of you hardworking pole instructors out there. It's not an easy job but it's worth it, right?